Christmas Lights across Canada
Where to enjoy the
Christmas Lights
Lights across Ottawa
Our days are getting darker thanks to the shrinking hours of daylight in December, which is why the season of lights is so welcome at this time of year! What better way is there to lighten the night sky than with a rainbow of colours that bring a wealth of cheer and warmth to the holidays.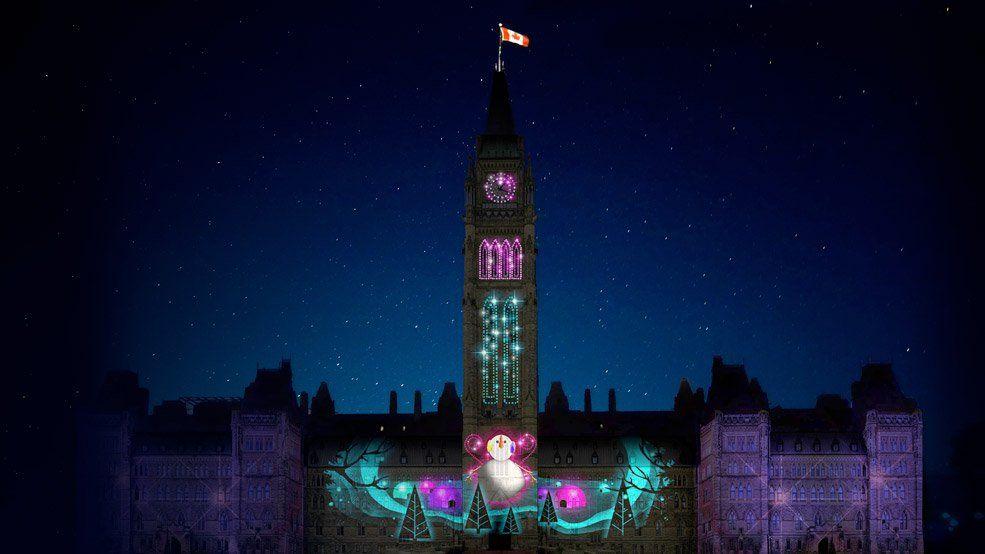 Christmas Lights across Canada
One of the biggest and brightest traditions is Christmas Lights Across Canada, which began in Ottawa more than 30 years ago and has since spread to cities across the country. From Dec. 5 to Jan. 7, thousands of colourful lights illuminate the capital, both on Parliament Hill and down Confederation Boulevard (Wellington, Mackenzie and Elgin streets, plus Sussex Drive in downtown Ottawa, as well as Laurier Street in Gatineau and the Alexandra Bridge). Historic sites and parks along the way are lit up as well.
Each night on the hill, a 13-minute multimedia show inspired by Canada's nature, climate and culture is projected onto the Centre Block in a loop that runs from 5:30 p.m. to 11 p.m., while on Confederation Boulevard hundreds of thousands of lights are lit from 4:30 p.m. to 2 a.m. each day.
Best spots to experience the lights include the National War Memorial, the Garden of Provinces and the view from the Alexandra Bridge.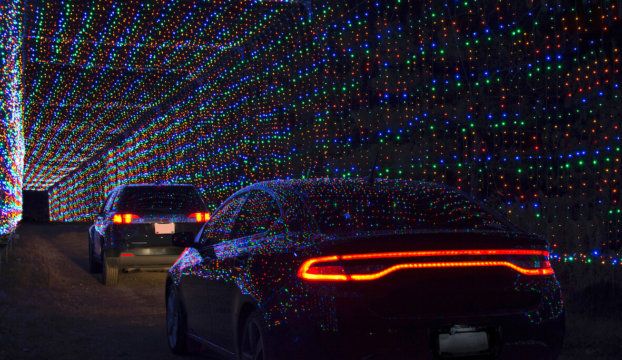 Magic of Lights
A much newer tradition is the Magic of Lights Ottawa, which is held at the Wesley Clover Parks Campground in the city's west end. This "drive through" experience offers two kilometres of spectacular light displays and animations, all seen from the comfort of your own car.
New this year is Candy Cane Lane, a 200-foot animated candy cane celebration, as well as a twinkling Snowflake Forest.
While there is a charge for this outing — admission varies and starts at $20 — proceeds go to the Ottawa Senators Foundation, with more than $78,000 donated in the first two years.
The park has been open since mid-November and runs nightly from dusk to 10 p.m., weather permitting, until Jan. 5.

Alight at Night
Billed as the biggest outdoor light festival in Eastern Ontario, if you're up for an outing to Upper Canada Village near Morrisburg (it's about 90 kilometres south of Parliament Hill) then Alight at Night won't disappoint. Close to one million lights adorn the heritage buildings, trees and fences of the pioneer village, creating a one-of-a-kind magical backdrop for a great evening.
There are horse-drawn carriage rides, toy train rides, dining, a vintage merry-go-round and more. Prices range from $12 to $16 and the lights are on from 5 p.m. to 9 p.m. until Jan. 5.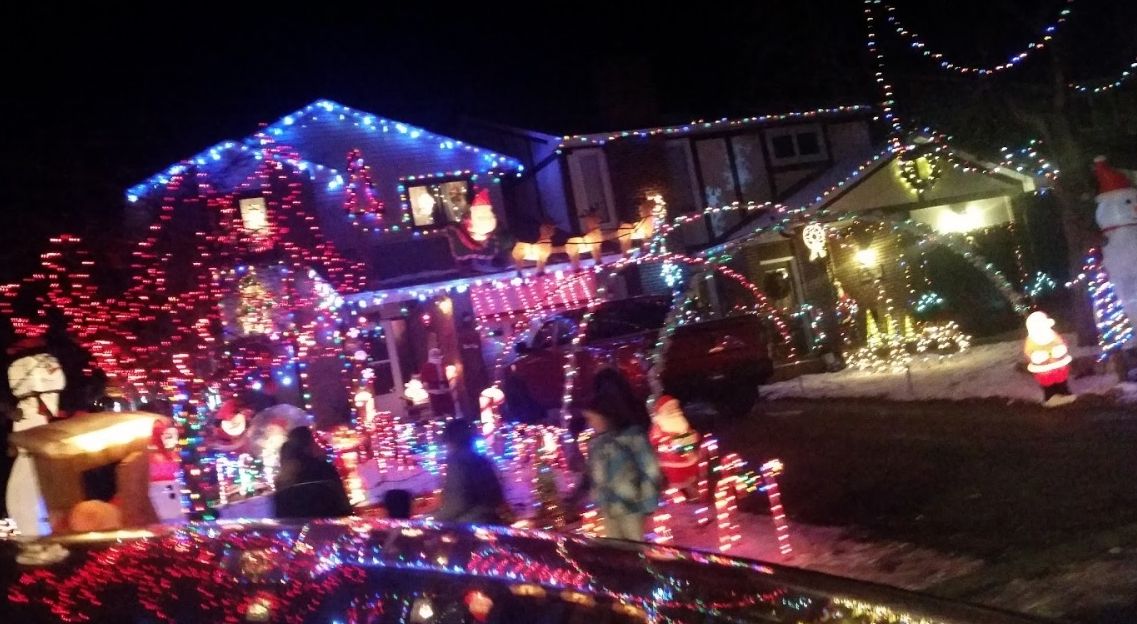 Taffy Lane
This unassuming crescent of two-storey homes in Orléans has built up quite the reputation for its Clark Griswald-like display of Christmas cheer each year and has become THE destination for an evening drive to see colourfully decorated homes. (If you're not familiar, Clark Griswald is the overly enthusiastic father in the movie National Lampoon's Christmas Vacation.)
As one Ottawa Citizen writer noted, "Christmas, at least on Taffy Lane, is not for sissies." The tradition has been going on since the early 1980s and draws thousands of residents every December to see the decorations and lights, which will all be up and on by Dec. 1.
Taffy Lane is near Orléans Boulevard and the Queensway.
Closer to home
Often, just taking an evening stroll through your own neighbourhood will give you enough of a Christmas lights fix. Grab your favourite partner, bundle up and enjoy!
Check Out Our Previous Blog Post: Ottawa Hot Chocolate Hot Spots